Football

Team
Loganholme Lightning
Australia Brisbane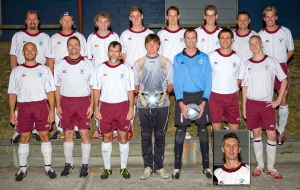 Team Details
Standard
We play in the Brisbane Commercial League
http://www.commercialsoccer.com.au
The Brisbane Commercial League consists of four Friday divisions and two divisions on Sunday. We play in the top Premier division on a Friday. There are 21 rounds to decide the champions,we also play a final series and a Cup competition involving all sides playing Commercial Football.You can also check out our myspace page if you like
http://www.myspace.com/loganholmelightning

Matches Offered
We like to go away mid season or end of season and play a social game or two over the weekend. Previously we have travelled to Stanthorpe and this year we are going to Hervey Bay.We would welcome any team to our home ground for a game,bbq and a fun night out.